Providing troops with thoughtful care packages, card writing campaigns, arrival greetings and more in order to promote the moral and welfare of our troops and their families.
Our goal is to support those military members serving the GLOBAL WAR ON TERRORISM until they all come home.
OASIS provides six care packages per year, arrival celebrations, and recreational type activities to troops returning home on R&R and at the completion of their deployment, especially for those experiencing PTSD. Suicide amongst returning Veterans averages 22 per day. That is 22 too many.
OASIS also provides annually the Col. Matthew J. Hearon scholarship to an ROTC student who exemplifies the character and dedication Col. Hearon had as the Commander of the Florida National Guard. It is an honor to recognize an outstanding individual to continue his legend.
---
Upcoming Event: Annual Halloween Troops-a-Treating
Operation America Standing In Support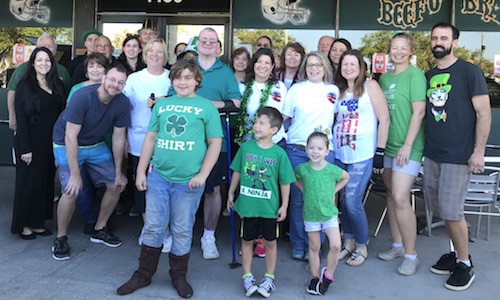 Operation America Standing In Support is collecting "ready-made meals" or candy to send to the Troops currently deployed on the Global War on Terror. Come out and help us assemble boxes!
Join us!
Date: Saturday, October 13, 2018
Time: 9:00am
Location: Way Back Burgers, 2530 S Washington Ave, Titusville, FL 32780
Donate Now Donation List Download the PDF
---
Make sure you like us on Facebook for important news and updates!